2018 – Project ACTIVE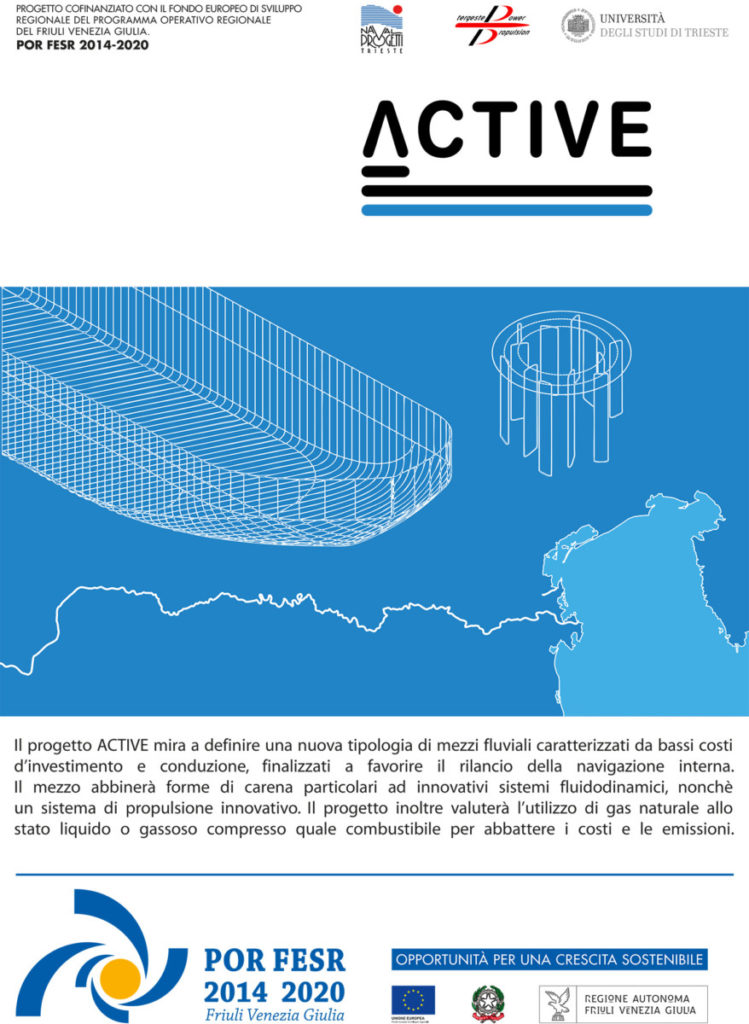 Concept and Objective
The river and inner water channels commercial transportation generates lower emissions, less noise pollution and is more fuel efficient than road transportation. The research project ACTIVE originates from the necessity of the operators to modernize the existing inner water fleet. ACTIVE aims, through the contribution of the three partners Navalprogetti, TPP and UniTS, at defining a new concept of inner water vessels characterised by low investment and maintenance costs, reduced emission of pollutants with the ultimate objective of revamping inner water navigation. UniTS has studied a variation for passenger transportation and different variations of engines. The reference vessel has a Va CEMT classification  for Containership/coils transportation
Innovation points
The main innovation points researched have been: An innovative fluidodynamic systems (Air Cavity System) which significantly reduce water resistance and consequently the power installed.  An innovative water water propulsion system (Bivortix) based on cycloidal propulsors with multiple paddles and characterised by higher overall efficiencies than those currently commercialized. LNG propulsion ensuring reduction of  pollutants. Flexibility of design and conversion for different types of load.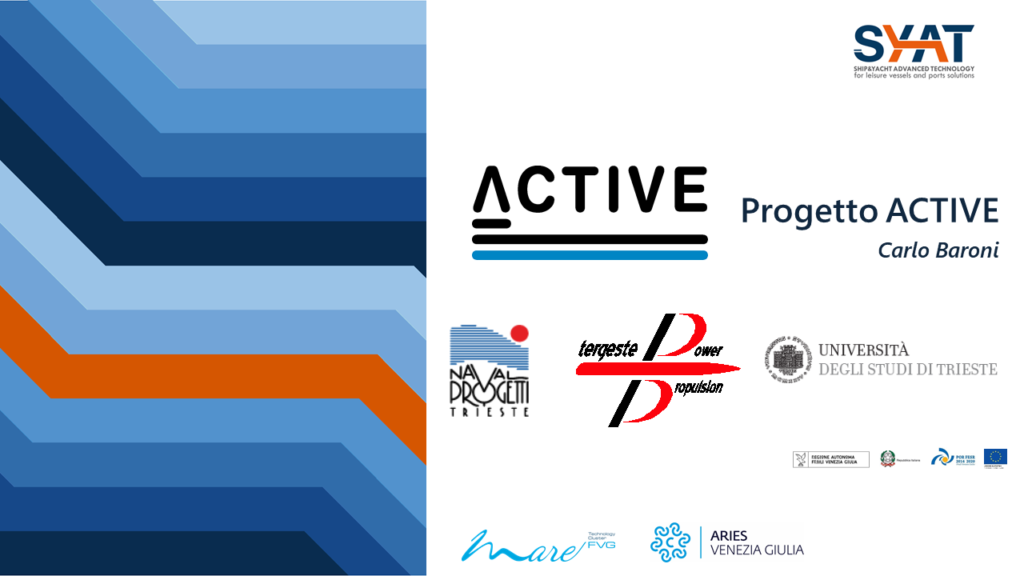 ---
2016 – Project BVX 2 
A study of an innovative propulsion system, optimized for use in offshore systems governed by DPS (Dynamic Positioning System), which enables a reduction in the time of exercise and movement, resulting in greater operational efficiency, safety and fuel economy..
Project details
Type of activity: Industrial research
Date of project: February 1st, 2015
Duration: 12 months
Partners: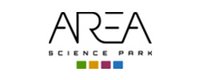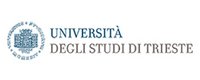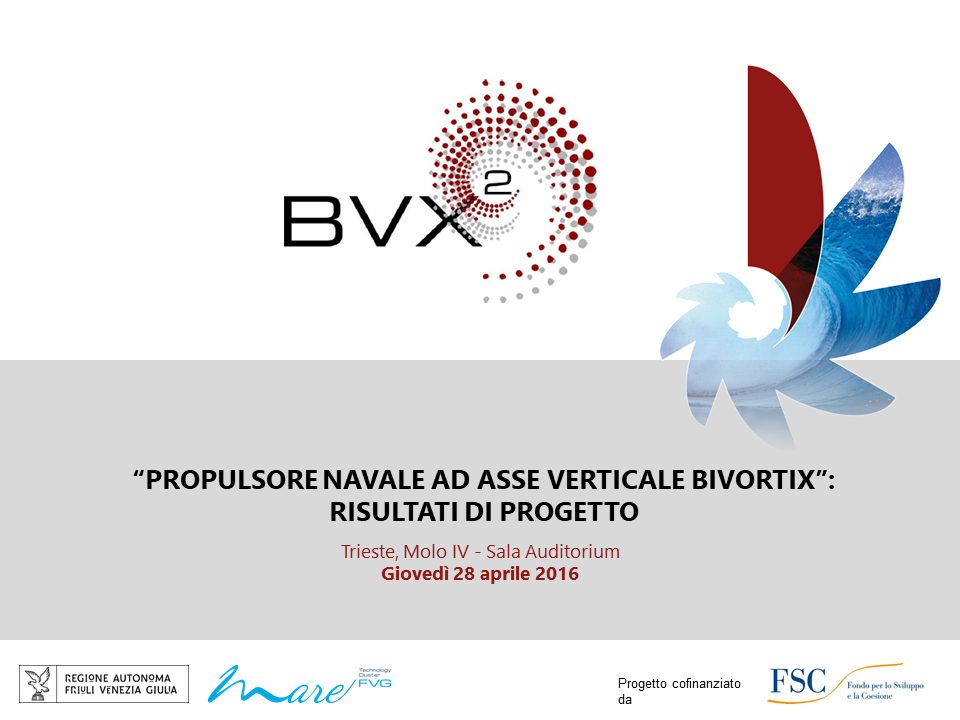 ---
Project BVX 1