Mission
Developing an innovative naval propulsion system to facilitate maneuverability and fuel efficiency
Developing an innovative power generation system harnessing the power of the sea
About us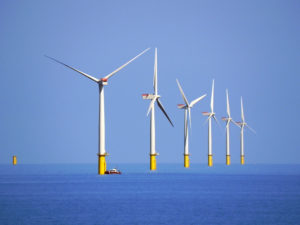 TPP was established in Trieste – Italy in September 2011 and is classified as an Innovative Start-up by the Chamber of Commerce Register.
TPP's mission is to study, develop and commercialize an innovative water propulsion system highly maneuverable and fuel efficient increasing safety of operations and respecting the underwater fauna and soil. TPP is applying the same concept for the development of an innovative power generation system harnessing the power of the sea, easily deployable with minimum infrastructure facilities.
The technology is an evolution of the Kirsten Boeing early models dating back to the early 1900', 100 years later TPP has identified factors that could improve performance and reliability.
TPP has built an early model and three subsequent prototypes, the last has been tested in the Krylov State Research Center naval basin and the results obtained has have confirmed the early expectations and have demonstrated the validity of the innovation.
Our team
A team of passionate and driven researchers have constantly improved the performance identifying single factors and analysing the effects of changes on the overall efficiency of the system.
CEO

Carlo Baroni

Project Manager

Carlo Maria Legittimo

Director

Marco Bosatra
We collaborate with the most prestigious towing tank, International School for Advanced Studies SISSA  and the UniTS – dept of Naval architecture for continuous improvements.
Our Strength 
TPP has conducted 3 research projects financed with EU funds aimed at studying the characteristics of the innovative propulsion system and ultimately at understand the drivers of efficiency and performance. In the last project TPP has performed open water test at the KSRC and propulsion and bollard pull test at sea with different combinations of size, shape and number of paddles. The results are very interesting and TPP is in the position now to move ahead with the industrialization phase.